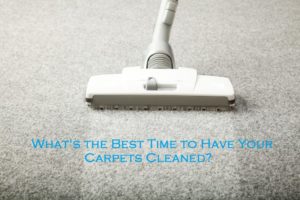 There may be many reasons why you need to hire professional carpet cleaning services. You may require commercial cleaning, residential cleaning, help cleaning up an area rug or help with fire or water damage. Irrespective of your requirements, a carpet cleaning sunshine coast are capable of doing a professional job to remove all the stains and odors from your carpet effectively. But, now what's the best time to have your carpet clean?
Carpets are one of those investments you consider worth for your office or household. Thus, it's vital to take proper care and maintain the glory of your carpets. If you've wondered about the ideal time to have your carpets cleaned professionally, then this piece of writing worth you reading. You can also hire the professional house cleaning sunshine coast company for all your house cleaning needs including carpets too. Here are factors you need to take into consideration to help you make the right decision on when to get your carpet cleaned:
The Size of your Family
What is the size of your household? Well, many footprints are likely to dirty the carpet. Hence, larger households will have to get their carpets cleaned more frequently as compared to smaller households.
Generic Foot Traffic
Although there might be an equal number of people in two given households, the frequency at which their carpets need to be cleaned may not be the same. Perhaps it will depend on the generic foot traffic experience in a particular household. So how often do you have foot traffic in your house? The less the foot traffic, the less the frequency your carpet need to get cleaned.
Seasonal Carpet Cleaning
The time of the year is another factor that will determine how frequent you will need to hire professional carpet cleaners sunshine coast. These include the four seasons of the year; spring, summer, autumn, and winter. If you're living in places experiencing harsh winter with snowfall, rain and moisture, then spring can be the perfect time to hire carpet cleaning services. As you prepare for a holiday during autumn or planning for a vacation during summer, put everything in order by having your carpet cleaned by the reputed cleaner.