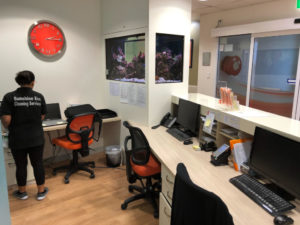 If you have consulted the services of medical office cleaning Adelaide, then you understand that they are not similar to your typical office cleaning services. There is a lot that has to be taken into consideration when cleaning a medical office. Here is a look at the 3 details to consider when hiring medical office cleaners in Adelaide.
The Type of Products to Use
It is important to understand that the cleaning supplies used in normal offices are not the same as the ones used in medical facilities. So, your cleaning company should give you a list of the supplies they will use beforehand. They should also be able to tell you exactly where they plan on using the supplies, like what will be used to clean the windows should be different from what will clean the floor. You should also inquire whether a disinfectant will be used or if there will be a need for terminal cleaning, and if so, how often.
The Frequency of Cleaning Quality Inspection
There is more that must be done around a medical office than just cleaning. The best office cleaning services Adelaide will provide details about quality inspection and how often the inspections will be done. The company can go into details and even illustrate who will be performing the inspections.
After the quality inspections, the cleaning company should be able to make the necessary adjustments. If something was done wrong, the company should take responsibility and retrain the crew if need be, to be able to provide better services next time.
Formal Communication Lines
Communication is key when hiring office cleaners Adelaide. So, before you enlist any company, you need to know who and how you will be communicating in case there is an incident or concern. So, they should state whether an official communication will be made through phone calls, web forms or email.
If you would like to entrust the medical facility cleaning task to the ultra-professional company, we encourage you to contact Sunshine Eco Cleaning Services at 1300 356 397 today!