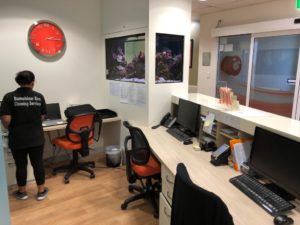 Cleaning a commercial building can be complicated. It will also inconvenience for you since you will be required to clean the premises before you start doing your jobs or after hours and that can be tiresome and stressful. Besides, you need to rest after you are done with all the activities for the day. Thus, you should let the professionals do the job for you. Hiring professional commercial cleaners will ensure that you do not break a sweat to clean your place of work. The following are 4 Strategic Things for Right Commercial Cleaning Services.
Experience
The experience of a firm in offering Commercial cleaning Services Sydney services to different clients is very crucial. You ought to ask the company the kind of projects it has been handling of over the years and find out if they have the capability to do office cleaning. Some firms may have many years in the industry, but they may not have the proper experience in handling projects similar to yours.
Recommendations
If your friends have used the commercial cleaners you can use their services. Get testimonies by visiting their homes to see what was done for them. However, you need to evaluate all the options you get from them as these will ensure you have found the one suitable for your need.
Specialization
Various companies specialize in offering residential cleaning services. Other firms most provide Commercial Cleaning Sydney In that way, you must state the kind of services you require and get the right service provider for your project.
Convenience and reliability
Hiring a company that is located in your area is more convenient especially if you would wish to have a 24/7 service from the firm. The company must be ready to serve you with the right detergents and equipment as you require too.
To find the best of these cleaning companies, you should settle for one, Sunshine Eco Cleaning Services, that combines exceptional commercial cleaners & quality services with the best price deals. In today's competitive world, many companies are offering quality services without necessarily exploiting the consumer.