Apartment Cleaning Brisbane 

Getting a good service for apartment cleaning Brisbane can be a tough task. You deserve a clean house! We are Brisbane's best residential or apartment cleaners at your service. So, whether you rent an apartment in one of Queen Street's high-rise residential buildings or own a lavish condo in Chelmer, Sunshine Eco Cleaning Services offers you exceptional home cleaning services at great rates for all homeowners in Queensland. Book Online Now!
Finding an expert home cleaner is a necessary prerequisite skill before you continue with hiring a residential cleaning company in Brisbane. When it comes to getting house & apartment cleaners Brisbane, you cannot afford to hire a cheap cleaning company. Sunshine Eco Cleaning Services makes sure that you skip any trouble with finding the ideal domestic cleaners for your home in Brisbane. We provide excellent house cleaning services right at your doorstep. With our expert cleaning staff, we can provide you better residential cleaning services in Brisbane than any other cleaning company in the city. Hire Sunshine Eco Cleaning Services if the best house cleaning Brisbane is what you are looking for!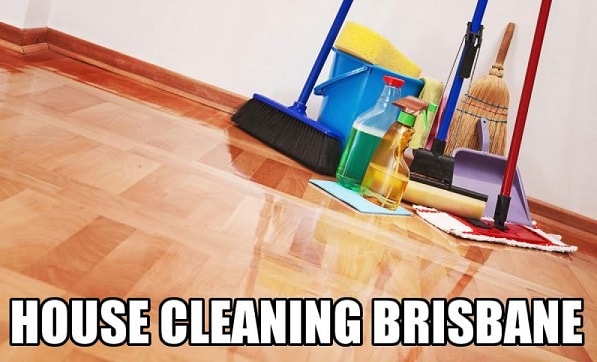 Benefits of hiring Sunshine Eco Cleaning Services for home cleaning services in Brisbane
Affordable house cleaning packages – Pricing can often be a barrier to hiring the ideal help for domestic cleaning in Brisbane. We make sure that a clean house is affordable to all. Our inexpensive house cleaning services are available at cheap prices. We have customized prices for all types of residential cleaning services, which makes sure that our home cleaning package is always light on your pocket.
Our cleaning services by expert home cleaners are safe for your home – Your home is a safe haven for your family. Even more so if there are kids or pets in your house. Special care needs to be taken around toddlers as they eat anything and everything they can get their hands on. Keeping this in mind, we use completely non-toxic detergents and chemicals in our residential cleaning work. Hiring our domestic cleaners in Brisbane ensures that your house is kept neat & tidy while being safe for your family at the same time.
The promise of our experience and expertise in-house cleaning Brisbane– We have been working in Brisbane for several years now. Our cleaning experts have years of experience at their hand of cleaning all types of furniture, rooms, and carpets, etc. No matter how tough a stain might be – our cleaners know how to get rid of it all. With our experience and expertise, you are promised to get the ideal home cleaning services in Brisbane.
Our affordable and best residential cleaning services in Brisbane
Sunshine Eco Cleaning Services is an all-around cleaning service company, providing all that you could ask for in-house cleaning Brisbane. We have experts and equipment for all types of cleaning services that could be needed in your home or apartment. Our service for apartment cleaning Brisbane covers: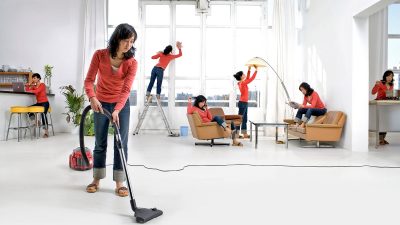 Tile and Grout Cleaning: Tiles can become quite messy with all the marks from water and dirt. Cleaning the tiles yourself can be a hefty task, without any promise of the old shine that your tile used to have. Leave this hefty task to us. Our expert's house cleaners Brisbane will clean your grout and tile such that it would be as good as new.
Carpet Cleaning: Carpets take the toll of the dirt and dust of the entire room. Over a period of time, it loses its charm and becomes dirty as well as unhygienic. While vacuuming does the job to an extent, it is not the ideal solution. Carpet Cleaning covered in our domestic house cleaning services in Brisbane will make your carpet good and healthy again.
Upholstery Cleaning: Special care needs to be taken while cleaning upholstery items in a house. These items are delicate and washing them, if not done properly, can do serious damage to the material. Leave this headache to our apartment cleaning experts. We use the best cleaning agents coupled with the experience of our expert apartment cleaners to provide your upholstery with a whole new outlook.
Window Cleaning: Untidy glass windows with the dust settled on them affects the outlook of the entire house. Keeping your windows clean is essential to having a neat and tidy outlook for your house using window cleaning. Windows tend to get quite untidy especially in apartments. Our apartment cleaning in Brisbane will make sure your windows are as shiny as new.
Why should I hire Sunshine Eco Cleaning Services for domestic cleaning services in Brisbane?
The need for getting residential cleaning services by an expert arises as it has multi-fold benefits for your home: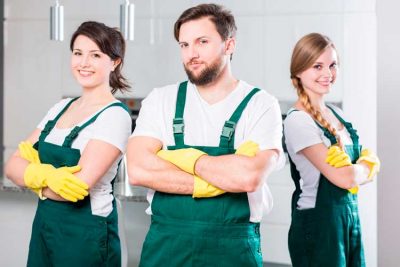 A clean house makes a good impression – Letting your guests into a dirty or untidy house certainly gives off a very bad impression. No one wants their home to come off as unclean to their guests. Therefore, it becomes essential to keep your house clean with our Brisbane house cleaners. When you are getting cleaning services from our experts, you can invite your friends over with confidence.
An optimum level of hygiene is maintained with our professional house cleaning Brisbane – Hygiene is necessary to make sure that you and your family is always in good health. Dirt and dust that settles inside your house can be quite harmful to your health. Letting it accumulate inside your home on your carpets, furniture, and walls, etc. are dangerous for your family's health. Hiring our experts for house washing in Brisbane maintains the optimum level of hygiene in your home.
Standardized equipment and chemicals used by our professional house cleaners Brisbane – At Sunshine Eco Cleaning Services, we always maintain high standards in our services. The equipment used by us is of industrial standards. The detergents used by us are non-toxic and eco-friendly, allowing us to minimize our carbon footprint whilst offering you the ideal services. Hiring our expert house cleaners in Brisbane promises you the best cleaning services at your doorstep.
Our professional house cleaners in Brisbane are available all the 7 days
Our cleaning services are offered for all types of houses – be it big or small. We offer customized house cleaning packages in Brisbane according to the needs listed by you. The number of cleaners needed and the cleaning hours needed are provided according to the details that you provide. Thus, you can expect a highly customized house cleaning service in Brisbane from Sunshine Eco Cleaning Services, leading house cleaning services provider.
Our expert and highly trained house cleaners are available 7 days a week to help you with any kind of query related to residential cleaning services. Booking our cleaning service is extremely easy as well. Give us a call on our helpline 1300 356 397 and list down your detail or get in touch via our contact us page. We will happily give you a visit in no time. You can also ask us to get a free house cleaning quote Brisbane for the cleaning service required by your home. Get the best house cleaning services in Brisbane by hiring Sunshine Eco Cleaning Services.