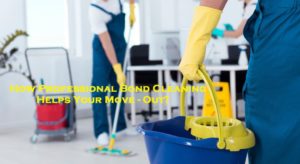 Bond Cleaning is not an individual task, it requires professional bond cleaners team, advanced tools, cleaning supplies, and most importantly a lot of effort and hard work. If you are planning to do it on your own, it will be exhausting and tiring. Hiring a professional bond cleaning sunshine coast service will ensure that you live in a clean environment, and you can get your bond back from your house owner as soon as possible. What is expected out of you is that you must leave the home in a spotless condition, by the time you leave, another person is going to occupy the same place; therefore it is crucial to leave the house as clean as possible.
Advantages of Professional Bond Cleaning
Positive Impression
When you leave the house in a pristine condition, your landlord or house owner is likely to return the security deposit possible. When you leave the house in a messy condition, your deposit may be delayed, and chances your landlord can deduct money from your deposit for maintenance purposes.
Spotless Home
When you hire a bond cleaning service, they ensure that they will clean the house in a single day.
Your kitchen, entrance, bathroom, carpets, rugs, windows, and doors everything will be cleaned to the maximum, and you will have a rejuvenated house.
They also take care of plumbing issues, and if there are any burnt plugs or switches that need to be replaced, bond cleaners brisbane ensure that they have you covered.
You can get the rental house cleaned properly, and can get your bond back from your landlord.
Immediate Refund
Hiring a professional bond cleaning service will have a great impact on your house owner. He/She will not have to delay the security deposit and will return it to you as you move out.
In case, if you are looking for a professional end of lease cleaning sunshine coast service near Sunshine Coast, call Sunshine Eco Cleaning Services on 1300 356 397.