Bond Cleaning Sunshine Coast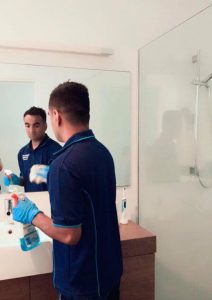 When you are worried about the Bond Cleaning Sunshine Coast city has the biggest end of lease cleaning company, named Sunshine Eco Cleaning Services. We are the most professional team of experts and know what the landlords and property managers look for in a bond cleaning.
We can guarantee your bond money back as we offer you the best bond cleaning services Sunshine Coast. If you are looking to get your bond back from the property managers and looking for the most professional and expert bond cleaners at Sunshine Coast, Caloundra, Nambour, Maroochydore, Noosa & surrounding suburbs then you are at the right place. No one is as good as Sunshine Eco Cleaning Services, as we treat each client important and make sure that their bond cleaning needs are always fulfilled.  Call 1300 356 397 one and only bond cleaning specialist in Australia or book online now! We also offer house, Commercial Cleaning Services, window & carpet cleaning.
Get 100% Bond Back Support! We offer the best bond cleaning services in Sunshine Coast. Call 1300 356 397 NOW!

 
Top-notch Bond Cleaning Sunshine Coast
We at Sunshine Eco Cleaning Services are well known for the top-notch move out cleaning services and the highly dedicated customer service team. If you too are looking for efficient and proficient bond cleaners like others in the area, we can help you. You can judge our skills by the quality of work we offer and our customers are getting a 100% bond return through our services.
We know what all our clients seek from us, as we have worked with some of the biggest real estate companies and have all the talents and expertise of the bond cleaning trade. We offer a wide variety of end of lease cleaning services around the Sunshine Coast region such as:
Regular end of lease cleaning services for corporate. You can get the property cleaned yearly or monthly or even weekly.
Inspection of the problems, understand the issues and then suggest remedial measures.
Diverse move out cleaning services for houses such as refrigerator cleaning, oven and BBQ cleaning etc.
We are experienced in end of lease cleaning for both residential and office cleaning which includes windows Cleaning, roofs, and others as per your needs.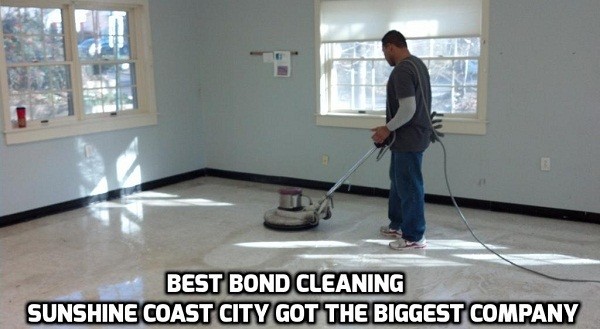 Customer satisfaction is what makes us the best cleaners
With so many new and cheaper end of lease companies at Sunshine Coast, relying on what someone says is often a very tough task. It is very difficult to believe what the bond cleaning companies promise as the promises seldom come true. But, this is not the case for us. We are always truthful and transparent in our bond cleaning & all other cleaning services. The customer is kept involved throughout the process of bond cleaning and knows what is going on. There are various other reasons which make us the best choice for your all move out cleaning services.
Well behaved certified bond cleaners 
When it comes to the staff and their behavior, we promise that we are the best. Our staff is the most professional and well-behaved staff you will ever meet. The best part is that the bond cleaners experts of our move out cleaning company are not in a hurry just to complete the task, they gain the full understanding of the situation, analyze the issues and then take steps so that it does not recur. They have skills in years.
Best end of tenancy cleaning services
The experts of our company have been working for years and can offer the best end of tenancy cleaning services. We make sure that your property is left sparkling clean and that you surely get your bond money returned. We make sure that your purpose is served when you hire us and do not just look for the way to get our profits.
Commercial & residential bond cleaning Sunshine Coast
We guarantee nothing but the best bond cleaning results for your commercial or residential property. Each task is very important to us and we take steps to keep your property in the best condition always. We provide the move out commercial cleaning services Sydney with the highest level of professionalism and can clean just anything you need to be tidy.
Best bond cleaning prices and packages in entire Sunshine Coast region
Whether it is customizable bond cleaning package or one-time end of lease cleaning engagement, we can bet that no move out cleaning company in Sunshine Coast, Nambour, Caloundra, Maroochydore or Noosa can give you the same quality services at such competitive prices. We charge only what is necessary and make sure that the customers never overpay. Our policy is against making profits at the expense of the clients as we have no hidden charges and keep all prices and quotes as reasonable as possible.
Best team of skilled and insured staff, work for your end of lease cleaning services
All bond cleaners in Sunshine Coast are not always the best as they may be new and may not be having the skills required. But, we at Sunshine Eco Cleaning Services are known to offer the best quality end of lease cleaning services at sunshine coast. Our team of experts is fully insured, police checked, trained as well as certified. This assures no worries when you hire us. You can rest assured and hire us to get the best services.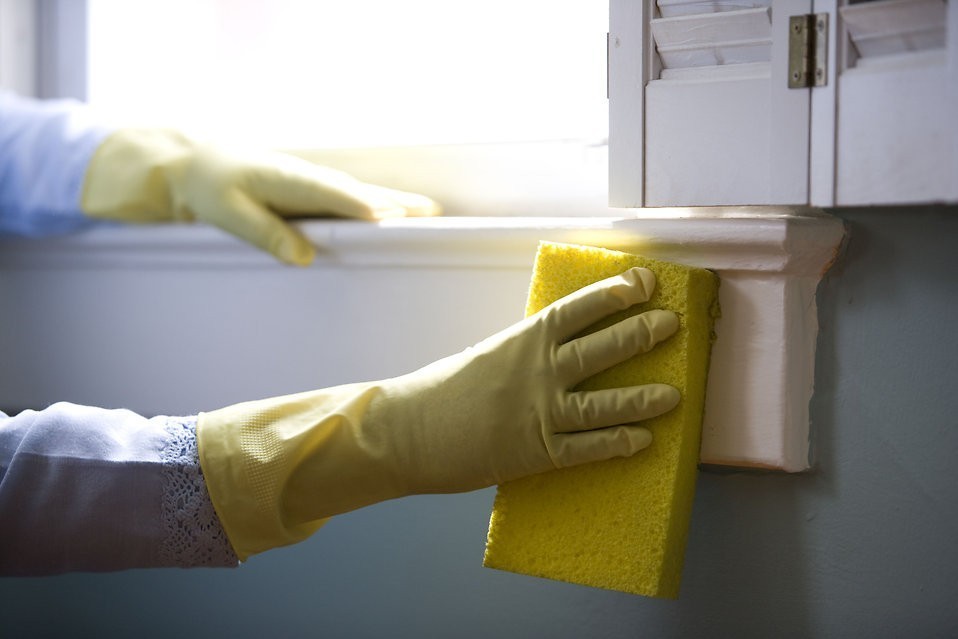 With so many perks of hiring us for bond cleaning, there is no chance why you will hire a newbie and waste your time and money. After all, it is better to spend 100 bucks once to get high-quality services than to spend 10 bucks daily and get a low-quality end of lease cleaning services.
We are everywhere, Bond cleaning services at Sunshine Coast, Nambour, Caloundra, Maroochydore, and Noosa
You name a place and our bond cleaners are there to clean your property and make it as good as new. They know how to maintain a clean working environment by cleaning and removing the unwanted mess from your workplace. It is a big headache to clean your property by yourself and so better hire a professional like us who can be relied on for organizing the end of lease cleaning at your residential or commercial property and you can sit and relax.
If you are still unsure of the bond cleaning services or end of lease cleaning services, just call us and get all the required assistance. We can guide you whether you really need the help of an expert or are good to go on your own. We can also offer a free quote and offer new customer discount if you choose us. A clean world begins with a clean home, call us for superior all-around bond cleaning services today! We are the best bond cleaning company in the entire Sunshine Coast region and our customers rehire us for all end of lease cleaning service requirements.
Our Bond Cleaning Checklists Include Following Tasks:
General – All internal area
Air conditioners including filters cleaned
Shelves and drawers cleaned
Power points and light switches cleaned
Hard surface floors vacuumed and mopped
Wardrobe doors, tracks, and shelves cleaned
Windows washed inside,
Window frames and door frames dusted and wiped,
Window and door tracks cleaned
Skirting boards dusted and wiped,
Carpeted floors vacuumed
Walls spot cleaned, Doors cleaned, Blinds dusted
Kitchen:
Oven interior and exterior degreased and cleaned
Stovetop degreased and cleaned
Range hood and filters degreased and cleaned
Bench tops, drawers, shelves, doors cleaned
Cupboards cleaned inside, outside and top
Dishwasher cleaned inside, outside and filters
Sinks and taps cleaned and polished
Splashbacks wiped and polished
Laundry:
Cupboards cleaned inside and out
Laundry sink, taps, and plug hole cleaned Garage
Cobwebs removed
Swept Balcony / Deck
Cobwebs removed
Swept
Bathrooms & Toilets : 
Basins, taps and plug hole cleaned and polished
Cupboard inside and outside, shelves and drawers cleaned
Mirrors cleaned and polished
Shower screens, sills, and tiles cleaned
Bath and plug holes cleaned
Toilet bowl and seat disinfected and cleaned inside and outside
Exhaust fans clean
Extra Charges Applicable For:
Washing or Wiping Blinds & curtains
External windows & fly screens
Grout Cleaning (Floor)
Carpet Cleaning
Mould Treatment
Terms and conditions – End of Lease Cleaning:
These bond cleaning terms and conditions constitute the full and complete service agreement ("The Agreement") between you ("The Customer") and the service provider (Sunshine Eco Cleaning Services) for the provision of services. References to days contained herewith mean 'calendar' days.
Before using our Bond Cleaning Services, Customers are expected to take some time in reviewing our agreements & agree to be bound by the terms & conditions list out below.
• Full payment is required prior to the commencement of service or on the arrival of cleaners in cash and alternate payment method must be organized from before.
• Do not disconnect Electricity before the days scheduled for cleaning.
• Furniture, appliances and personal belongings. Where present the cleaner will work around without moving items. If the property does not pass inspection due to the later removal of these items Sunshine Eco Cleaning Services is not liable and a reclean will incur additional cost.
• The removal of light fittings and other removable objects must be removed prior to service or removal demonstrated to the supervisor during an assessment if this does not occur and the fittings are not easily removed it is not the responsibility of Sunshine Eco Cleaning Services to clean those items.
• Hot water must be available for better results.
• We do not clean any curtains/fabric/fabric blinds/etc. We just do the normal dust on them. Therefore, if this specialized service is required we can organize a professional to undertake this at an additional cost.
• We hold no responsibility for damage on property that cannot be cleaned.
• The areas which are not accessible with the three steps ladder may not be cleaned.
• We are able to remove dirt marks; however, we may not be able to remove all marks such as texts, pens, deep scuffs, gauges etc. We are unable to clean ceilings apart from removing dust & cobwebs.
• Occasionally we come across shower screens with water stain damage and we are unable to remove the stains so we are unable to guarantee our work on these types of shower screens. If the property in question is left in an unsatisfactory state upon arrival, further charges may occur.
• The customer must secure or remove any fragile, delicate, breakable or valuable items, including cash, jewellery, works of art, antiques, or items of sentimental value prior to the commencement of the Service;
• The customer acknowledges that any personal property located at the premises may be disposed of or moved by the service provider in their efforts to facilitate the service;
• If the Customer requires Sunshine Eco Cleaning Services to clean behind or under any heavy items (e.g. a fridge, bookshelves or other furniture), they will move those items prior to the commencement of the Service; Premises can be revisited Free of Charge on Receipt of Real Estate/Agent's inspection report within 72 hours from the date of clean to fix any cleaning mistake. However, the client should let us know within this time frame in written via email enquiry@sunshineecocleaningservices.com.au or sunshineecocleaningservices@gmail.com.au along with pictures of the cleaning issues and the invoice provided to you. Otherwise, we rectify the cleaning issues but we may charge you extra to fix up.
When time comes to move-out of your rental property, the clean-up process can be overwhelming. Having a professional cleaning company coming in and taking care of your cleaning needs will leave you with a complete satisfaction. If you are in Sunshine Coast or the surrounding suburbs, you can count on Sunshine Eco Cleaning Services for your end of lease cleaning needs. With years of experience in the cleaning industry, we will handle your move out cleaning needs from top to bottom, letting you to focus on your new adventure.
Our Vacate Cleaning Checklist Includes:
Bathroom cleaning
Bedroom cleaning
Living room cleaning
Kitchen cleaning
Walkways and stairs cleaning
Much More
Why Choose Us For Your Move Out Cleaning Needs?
Experience:
Whether you are a landlord with domestic properties or a commercial business owner, we have extensive experience in bond cleaning and can deliver the best services for you. Armed with high-end cleaning tools and products, we will get your premises fresh and clean, ready for the new tenants to move in.
Highest Standard Of Cleaning:
We understand that the landlords and letting agencies are strict on the standards of property they will accept. That's why we get your home cleaned to the highest standard with our move-out cleaning services. Whatever the condition of your property is, it will be sparkling clean when we are finished with the cleaning job.
Exceptional Value For Money:
As a part of our end of lease cleaning, we will clean cupboards, shelves, cabinets, mirrors, tiles, kitchen counter tops, electronic appliances and much more. In addition, we also offer carpet cleaning services upon your request for a small additional cost. All we want is to offer exceptional value for money to all our clients.
Frequently Asked Questions
How Long Does An End of The Lease Cleaning Take?
It takes a maximum of 3 – 7 Hours. However, it usually depends on the size of the property and its cleanliness state. It is because the end of the lease cleaning is far different from a regular house cleaning. Our bond cleaners will ensure that they finish the cleaning job as soon as possible much less than you expect.
Are Bond Cleaning & End of The lease Cleaning Different?
No. Both are the same. Bond cleaning is sometimes called the end of the lease cleaning, move-out cleaning, vacate cleaning, end of tenancy or exit cleaning. Commonly known as Bond cleaning, it is the final cleaning of your house where you clean the property with high standards to get your bond deposit back.
Is End of The Lease Cleaning Useful?
Our professional end of the lease cleaning greatly helps in getting you back the security deposit from your landlord. Also, when you leave the house in pristine condition, your landlord or house owner will have a positive opinion about you and return your bond without extra charges.
Are tenants responsible for bond cleaning?
Tenants are responsible for cleaning the entire house if they have used the optional extras like carpets, furniture, and curtains. Mostly, hiring our professional bond cleaners would help you in this regard. It is because the house landlord will inspect the property's condition during a lease renewal and returns the security deposit based on the house cleanliness. 
Do I have to pay for the damage?
Yes. Just like cleaning, you are responsible to pay for any damage that you had caused inside the property.
Can the damage fee take from the security deposit?
Your landlord may deduct the money for the damage that you made, especially in cases, where the house cleanliness is not up to the mark; they deduct the money for that as well. So, it is better to hire an end of the lease cleaning service from us.
Is End of The Lease Cleaning needed?
If you can clean the entire property spotless, then you can undertake it. However, most house owners would insist on a thoroughly cleaned property when you leave. It is not possible with DIY house cleaning methods.
Is hiring end of the lease cleaning worth?
Yes. As a tenant when you move out, you do not have to take up the burdensome cleaning work all by yourself. Hiring our professional bond cleaner at Sunshine Eco Cleaning would greatly benefit you by getting your money back from the house owner. We are affordable and offer you a thoroughly cleaned property at a cheap rate. So, you can even use the security deposit for your new house.
What is included in a bond cleaning service?
Our general bond cleaning checklist includes
Dusting all the areas
Cobweb removal from ceilings to floors
Carpet cleaning If requested
Vacuuming carpet floors
Floor cleaning
Laundry cleaning
Mould cleaning
Window cleaning If requested
Floor polishing/ Grout cleaning
Deep cleaning kitchen, and washroom, living areas
Upholstery cleaning
Steam cleaning and washing the curtains If requested
 
Can I get a customised bond cleaning service?
Yes. When you book a bond cleaning service with us, you can address your special concerns and we will add the list to our cleaning schedule. Additional extras like refrigerator cleaning, BBQ oven cleaning, carpet cleaning, outside window cleaning, roof cleaning can also be added to the cleaning schedule if requested.
How clean your house should look when you leave?
Polished Floors
Debris-free Fireplaces
Grease-free kitchen
Neat and spotless living rooms
Flawless windows

These are general move out cleaning requirements which helps you get your bond back.
Should the house be empty for the final inspection?
Yes. It should be empty. During the inspection, ensure to take all your belongings out and empty all the trash cans and keep it like just bought home condition.
Simple, Affordable and Reliable
Whether it is the end of the lease cleaning or an emergency cleaning, if cleanliness is your ultimate goal, we will help you with our profession domestic cleaning service and ensure you get a spotless and clean home at the best price. From clearing the mess to deep cleansing the most damaged areas of your home; we will help you have a germ-free and safe environment.
For more information and a no-obligation quote, call our cleaning team at 1300 356 397.
1000+ End Of Lease House Cleans