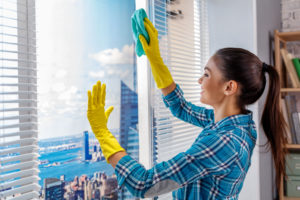 If you are looking to have your windows professionally cleaned in Brisbane, the best thing to do is to call in expert window cleaners brisbane. They have years of practice in this area. Once they are done with their jobs, your windows will be spotlessly clean. However, as a homeowner, you may be interested in cleaning your own windows due to several reasons. Below are some of the tips you can apply to make your windows look clean.
1. The Right Tools
Invest in the right tools that clean windows to achieve the best results. Cleaning tools can be readily found in a supermarket or a hardware store. Some of the equipment you need includes.
 A large bucket
 A mop
 Detergent
 A squeegee
 A natural sponge
 Steel wool
Professional window cleaners do not use paper towels to dry their windows. This is one of the major reasons they do their job to perfection.
The above items are much cheaper compared to hiring professional window cleaning services brisbane.
2. Window Cleaning Procedure
 The first step is to fill your bucket with cold water. Add enough detergent to the water. Too much detergent will cause the windows to dry out faster.
 Dip your mop into the soapy water and ensure that it gets wet enough. Scrub your window using the damp mop to remove dirt until you are satisfied. If there are the stubborn stain on the window, make use of your steel wool and plenty of soapy water.
 Use the squeegee. Hold it at 45 degrees to the window. Do not use too much pressure on the window using the squeegee to avoid breakage. Press it down to remove the water from the window. Begin squeezing the water out from the edges of the window and end with the middle parts.
 The next step is to clean the window sill and frames. This is where you use your sponge. Scrub off the dirt on these areas. Dry all wet areas around the window using a sponge or a rag.
To protect your windows against stains in the future, apply a glass protestant. This is a transparent coating that will keep of stains. These few instructions will help you professionally clean your windows.
Would you like to reap the benefits of professional window cleaning? Why not call 1300 356 397.and schedule an appointment with Sunshine Eco Cleaning Services?