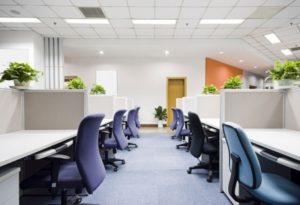 Business premises frequently require single instance cleaning services for them to be conducive for working. You need an expert to facilitate these one-time cleaning services for the best outcomes. Sunshine Eco Cleaning Services is a company comprising of dedicated and competent cleaning practitioners who are ready to attend to your individual demands. Read on to find out how you can benefit from our single instance professional help.
What are Single Instance Cleaning Services?
These services are usually in the form of short notice requests. They are part of the commercial cleaning Brisbane services that we offer. Note that not all cleaning companies can offer such professional help. When reaching out for this type of help, ensure that it is among the core services that a company offers.
You can seek single instance cleanings from us for technology closets, server rooms, windows and data centres. We also offer the one-time cleanings to remodelled structures, newly built structures, medical institutions, child learning centres and day care centres. You can reach out to us for event cleaning, carpet cleaning, office cleaning brisbane, and white glove cleaning.
Information You Need to Provide
For us to serve you in the best way we can, we will need detailed information about your needs. Information we will need to include the accessibility to the building, security constraints, and types of flooring and square footage. Commercial Cleaning Services Brisbane will also ask you for the number of amenities in the building. Be as transparent as possible when providing us with such details.
Contact Us Today
The tasks involved in single instance cleanings include trash removal, disinfecting, sanitizing and dusting. They also include stain removal, mopping, and vacuuming. Do not hesitate to reach out to call us on 1300 356 397 whenever you need the services highlighted here. We are always ready to listen to your needs and help you in a tailored manner with a goal of improving your customer experience.