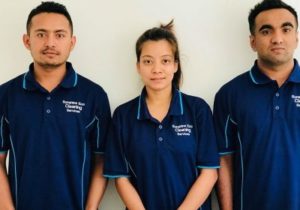 If you are planning to move out of a rental property, then it is important to understand your responsibilities to get your bond back. As a tenant, your responsibility is to ensure that the property is looking exactly how it did when you first moved in. In some cases, your property owner is more finicky than you think, and that's why it is good to have the property looking better than when you first moved in. Here are a few bond cleaning sunshine coast tips that will help you clean and prepare your home to get your bond back in Sunshine Coast & around.
Before moving into a rental property, you must make a thorough inspection. Have a close look at all walls, ceilings, carpets, and windows. It is worthwhile to take photos of any damaged or unclean area. You can use these pictures as reference in determining the pre-existing issues that you are not liable.
You should always prepare a short checklist which will give you an idea of what should be cleaned before you move out of the property. This may include
Dusting, wiping & vacuuming hard surfaces, hard floors, rugs, carpets, and upholstery.

Cleaning & polishing doors, windows, mirrors, and other glass surfaces.

Cleaning out all kitchen appliances and cabinets.

Scrubbing toilet, bathtub, and sink.

Removing mould and grease from wall tiles and kitchen countertops.
Fix or Clean Light Fittings & Fixtures:
Switches, ceiling fans, lampshades, and other electrical fixtures are often ignored. You should pay close attention to all these aspects to ensure that they are clean and in good working condition.
Carpet stains and discoloration are more obvious, which is why you must clean all these areas to make your property looking sparkling new. Unless you are confident that you can remove the stubborn stains, it is best to hire the professionals for Commercial Cleaning Sunshine Coast & carpet cleaning Sunshine Coast.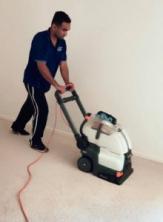 The obvious part of an end of lease cleaning is to walls, doors, and window cleaning. You will often be expected to spot clean the marks on the walls as well as the exterior and interior of all windows. So, you need to make sure that you perform a thorough cleaning of your property.
Hire Sunshine Eco Cleaning Services:
No matter how much time and money you spend on cleaning your property, you will not be able to achieve sparkling clean unless you hire the professional bond cleaners, Sunshine Eco Cleaning Services in Sunshine Coast, Brisbane, Sydney, Adelaide & surrounding suburbs. We have the right products and implement the right techniques to get you the bond money back.