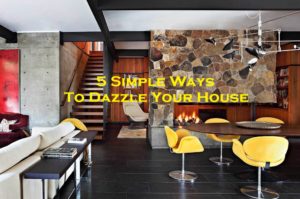 House cleaning is no easy task. Amid the busy lifestyle that you lead, it is hard to keep your home neat and clean. With work and social life, hanging out with friends and family, house cleaning is the last thing that gets you annoyed. Some would also go for house cleaners to help them with house cleaning. You can also hire a professional house cleaning sunshine coast company for all your house cleaning needs! However, in this blog, we help you stay top on managing your home's cleanliness with simple tips and tricks. By following these cleaning schedules, you can simply make your home dazzle with shine.
Declutter the wastes
Sometimes, it might be the unwanted things that take your home space causing it to look ugly and dull. If you make a little effort to remove the unwanted things from your house, you will find lots to discard.
Have A Clean Living Area
Your living room is the one place that holds all the junks like the newspaper, coffee cups, and other unwanted items. You should move all those items to where they belong.
Also, dust your windows and doors, and wipe it with a microfibre cloth that used to clean your glass surfaces.
Give your furniture polish, so that they look rejuvenated.
Vacuum clean all your cushion upholstery and keep them free from dirt and debris.
When you are done with everything, you must see whether your carpets are clean. For carpet cleaning, it is always best to hire a professional carpet cleaner to help you out.
Deep Clean Your Kitchen
You can start by washing all the dirty vessels and clean the counter tops, arrange the drawers, keep the veggies, and fruits arranged in order, and thoroughly mop the kitchen floor.
Gentle Smelling Washrooms
When it comes to cleaning your bathroom all it takes, is a little effort to keep them smell good all day long. Ensure you clean the bathroom floor and wall tiles and dust the bathroom cabinet daily.
Use Refreshing Air Fresheners
If you have wrapped up all the sessions of house cleaning, have a good quality air freshener is the one thing that will lift the spirit.
Need us to handle your house cleaning? Our professional house cleaners sunshine coast at Sunshine Eco Cleaning Services will make your home sparkle in no time. For appointments, call us anytime at 1300 356 397.