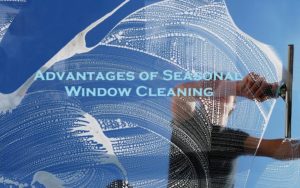 Windows adds elegance to any home. Whether it is full of glass-walled or partly-walled, glass windows are a channel of many beautiful beach views, stunning buildings, and whatnot. However, keeping them clean is essential. Spring, summer, and winter all these seasons will bring a great deal of dust, dirt, and powdery streaks on your windows. Giving them a regular wipe could help them look neat. However, you can hire a window cleaning brisbane services, in case you are unable to achieve a flawless clean.
Enhanced Outlook
Whether you live by the coastal side or by the countryside with numerous scenic views, your windows are prone to get dust and debris. Once in a while, you must give your window a thorough clean. Whether its interior or exterior, keeping it clean will reveal how you are treating your house. If you invite your friends for outdoor dining and enjoying a party, ensure that your windows look speckless. This enhances the beauty of your home.
Good Resale Value
A well-maintained home goes for better-paid prospects. If you are planning to sell your beach house, you must ensure that it is maintained properly and thoroughly cleaned. Beach houses will have a higher resale value. It is crucial to maintain them regularly for better resale value. If you do not treat them properly, you are shortening the lifespan of your windows.
Increased Home Value
Windows are the focal point of your exterior and interiors. If they are maintained in top condition, it will be evident through its crystal clear views. The buyer or realtor will examine the status of the house through cleanliness and maintenance. If you hire a professional window cleaning service or an experienced window cleaner, they will make your windows look clean and it will give your house a high visual appeal.
Looking for a professional window cleaning for your property? Let the expert window cleaners brisbane at Sunshine Eco Cleaning Services do the magic. For appointments, call us on 1300 356 397.