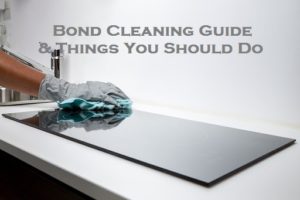 Moving out is quite a tedious and exhausting process. Therefore, you need to be smart and make it a point to make the bond cleaning properly done by experts. Otherwise, you will have to pay some huge amounts of money for poor maintenance. To stay away from unwanted deductions from your landlord, and to make your end of the tenancy go seamless, consider hiring a bond cleaning service from a reputed bond cleaning sunshine coast company.  They will ensure that your house is thoroughly cleaned and ready for the next tenant. In this blog, we will address some points on how you should leave the house, and some points to make your move out go well.
Call Your Landlord For Inspection
If your house is not in the condition to meet the standard requirements of your tenancy agreement, then the house owner can easily deduct money from the security deposit. To avoid this, you should hire an end of the cleaning service before a month, and get your house cleaned to maximum standards. Moreover, call your landlord for inspection to find the areas that need more attention. You can even inform the end of the lease cleaner to note down the areas for a deep clean and proceed with the cleaning schedule before the final inspection.
Prepare Your House For Bond Cleaning
When you have decided to move out, you must start preparing the house for cleaning.
Declutter the space and throw out unwanted things that are no longer useful to you.
Dust and remove the cobwebs from the corners, ceilings, light fixtures, and fans.
Clean the window exteriors, and start packing your items.
Arrange a carpet cleaning sunshine coast service to clean your carpets, curtains, and furniture upholstery. This would take a long time and we recommend you to do it before the main cleaning, it will help the bond cleaners to concentrate on the other areas.
Focus The Unnoticed Spots
Even though the house looks speck less, your house owner may be able to point the area that you did not even think of. Prepare a cleaning checklist of unnoticed areas like attics, windows exteriors, ovens, behind the washroom areas, ceilings, carpets, and any other additional extras. When you add these additional extras and unnoticed spots in your cleaning checklist, there is no way your money will get deducted, and you can bid goodbye to your house owner happily.
If you are looking for an professional bond cleaners sunshine coast, Sunshine Eco Cleaning Services expert team is here to help. For appointments, call 1300 356 397.