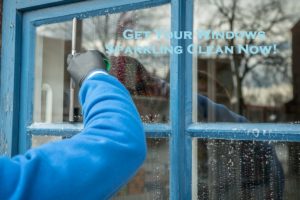 Keeping your windows clean is a good sign that you are treating your house well. However, it is quite difficult to maintain them with changing seasons and different temperatures. These could affect the appearance of your windows.
Moreover, overtime build-up of dust, grime, and other dirt could ruin them making your house look less appealing. By maintaining their appearance, you will be able to improve your house's energy. Poorly maintained windows allow harmful UV rays inside your house, and that is something not good for you. To protect your house, you can either do a monthly window cleaning brisbane or hire a professional window cleaner to help you out.
If your house is located near the coastal area, then your windows are more likely exposed to the salt breeze and wind that could damage your windows. If you want to enjoy the spectacular view of the sea from your balcony, ensure you give them a regular wipe. As windows are the visual boost of your house's interior and exterior, it needs some protection. All it takes is some good cleaning solution and gentle cleaning movements to achieve a spotless window. It is advisable not to use any hard solutions for cleaning; it might blur your windows with streaks.
Professional window cleaners adelaide use the right cleaning methods to ensure that they remove salt and sand patches thoroughly from the glass. As they have the proper tools and effective cleaning supplies to make your windows look sparkling clean. When your windows are abraded by the salty breeze, it needs a professional touch. When you hire a window cleaning service, your windows will be cleared from any smudges, finger marks, or scratches
When you plan to clean them your own, you should use a microfiber towel or a soft squeegee to clean them, however, it is always safe to hire a window cleaning service for a spotless finish.
If you are looking for a window cleaning adelaide services, you can call Sunshine Eco Cleaning Services on 1300 356 397 today.