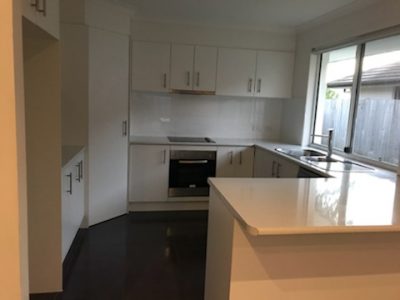 Why use Sunshine Eco Cleaning Services for Bond or End of Lease Cleaning In Sunshine Coast?
Our End of Lease Cleaning can ensure that your bond money is returned unless the property has sustained damage during your tenancy. We can help tenants and property owners with any end of tenancy cleaning needs, no matter how large or small these needs may be. We have extensive experience with bond cleaning and understand exactly what your landlords and real estate agents are looking for during the inspection at the end of the tenancy. Our cleaning services come with a guarantee so you know your deposit will be returned if you make a bond cleaning with us in Sunshine Coast.
Who can use our Bond or End Of Lease Cleaning Services in Sunshine Coast?
Tenants– According to tenancy agreements, tenants should have to leave the property clean and fresh to get their bond money back. This is where our professional cleaners help to get your money back. While you're moving from your current house renting a house, we can clean your house and ensure you'll get all your money in full.
Landlords– If you're a property owner, then you'll need all the help you can get to make the property more desirable. We know that the first impression is a look of the property when renting out so we can make your home shine amongst all the rest on the market.
Leasing Agencies– With over 12 years of experience, we have a stable, long-term business with most of the real estate agencies in Sunshine coast so we are one of the leading bond cleaning contractor in Sunshine Coast. Most of the leasing agencies recommend us for an end of lease or move out cleaning In Sunshine Coast.
Holiday Lettings– Move Out from the short or long stay from holiday lettings makes hard to the owner so we provide the professional holiday units and apartment cleaners to address their needs in Sunshine Coast Area. We have flexible cleaning services that cover all your needs and more and take the hassle out of the process. It makes the hassle of the process.
The Benefits You Get With Our End of Lease or Bond Cleaning in Sunshine Coast.
Three Days Guarantee– If you or your landlords or real estate agencies are not happy with the services, we can re-clean the property FREE OF CHARGE.
Professional and trained Staff Cleaners– All of our cleaners are thoroughly trained in what they do. They are fully insured and police checked.
Affordable Services– We work hard to make everything on reasonable and affordable prices.
Discounts on  Package Cleaning– You should check out our bargain deals and service packages to get the most for your money. You can combine your tenancy cleaning with your carpets & upholstery steam cleaned including the pest Control or Flea Treatment so you can save up to 30% in your total costs.