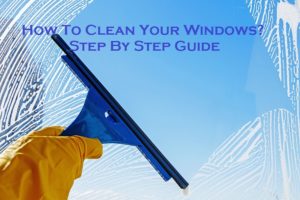 Dirty windows are the hidden mediators of bringing air pollution into your space. Whether it is an office or a home, windows are a source of joy, and you cannot imagine a life without them. It is the source of air, sunlight and of course, a great view. Hiring a window cleaning adelaide services from a reputed cleaning company would give your windows the desired clean.
Of course, hiring a professional window cleaners adelaide will bring the desired results. That being said, it is your duty to maintain your home or business with clean windows. However, if you are planning to give it a shot on your own, you must ensure that you do it like a professional window cleaning brisbane company. We have mentioned a few washing tips below. Read on to know more.
How To Wash Your Windows?
First, you need to ensure that everything is set in the right place before you start cleaning. Remember, your cleaning preparation relies completely on the weather. If it is raining or foggy, it is better to postpone the idea of cleaning.
Dust the windows with a brush, and ensure to keep a sheet under so that the dust particles will get settled on it.

Take a scrubber, a bucket of clean water, some microfiber towels, squeegee, and an effective window cleaning solution to support the cleaning.

First use the scrubber to remove the bird dirt, dust particles, fingerprints, and then place the squeegee on the window.

Make horizontal and vertical strokes to clean the areas, and remove the excess water.

Keep an unused cloth or sheet to catch the water drippings.

Once you have sorted the cleaning and removed all the water, use a microfiber towel to take the excess moisture from the windows, this allows the windows to dry faster, and also takes out any left debris or finger marks from it.

You need to repeat the process until you achieve the desired level of cleanliness.
However, when it comes to window cleaning, there will be unforeseen obstacles that will come your way. To avoid consequences and get your window a spotless look, hiring window cleaners brisbane from Sunshine Eco Cleaning Services will make the job easier. For appointments, call us on 1300 356 397 today.