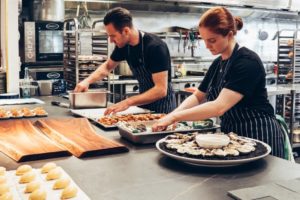 If you are hiring or renting a residential property, it is important to maintain them. It leaves a good impression, and the landlord/agent will hand the deposit without prolonging or deducting. While you plan to vacate, ensure you do the house cleaning. If you are hiring a bond cleaners sunshine coast, you should list all your requirements and your budget concerns as well. Only through bond cleaning, you can get the desired level of cleanliness. If you are a landlord, then it is a must. Because, when you are taking a professional bond cleaning service, they ensure that your property is cleaned to the maximum standards, and offer the enhanced outlook.
Attracts Crowd
The first and foremost aspect of bond cleaning is to clear all the mess and turn the property into a better-looking house. Tenants who want to hire will always search for a clean property. A professional bond cleaner will take the essential steps to make your property look clean and germ-free.
Saves Your Deposit
Most house owners will seek ways to deduct money from your protection deposit when it is not cleaned properly or poorly maintained. If it is neat and clean, you will get back your deposit on time without any deductions.
Good Impression
During your stay, ensure you pay all your utility bills, maintenance fees on time. This would leave a lasting impression. When you plan to move out, hire a cleaning service provider for professional bond cleaning; they will have the essential tools and employ the best cleaning methods to get your house clean. Bond cleaning will help you get a great deal of appreciation.
Saves Your Wallet
Cleaning on your own is not a good idea. Once you decide to clean on your own, you have to spend on cleaning supplies and tools. Without knowledge in cleaning, you will end up worsening the condition. It is always safe to hire a professional bond cleaning sunshine coast. They know what it takes to achieve maximum cleanliness, and could spot any area that requires attention. Also, you can choose from many cleaning service companies that offer affordable bond cleaning services.
Are you looking for a professional bond cleaning service across Sunshine Coast? Call Sunshine Eco Cleaning on 1300 356 397.