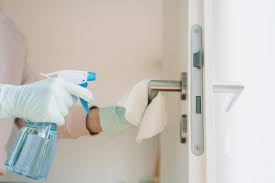 As the effect of coronavirus remains fluid everywhere, it is your responsibility to keep the areas of your home clean and sanitised. Even if you don't have the proper cleaning supplies, not to worry, our house cleaning sunshine coast professionals at sunshine eco cleaning will come to rescue. House Cleaning at this point of time may be a bit annoying for you. But, we make it simpler for you with our proper cleaning methods. We use effective disinfectants to clean and sanitise every part of your home, and ensure you live in a safe and healthy home.
Quick Tips
Hire a

carpet cleaning services

to clean and sanitise your carpets.

Ensure your upholstery and beds, linens are thoroughly cleaned, and vacuumed.

Dust and sanitise the air conditioning vents and ducts daily

Sanitise your hands often and wear a protective mask while going out. (As the Australian government has imposed travel bans and self-quarantine, it is safe to stay indoors than roaming about)

Keep your beloved pets clean.

Deep clean the over-looked areas, which you often forget to clean.

Get rid of the trash regularly
How Can We be of Help?
We are equipped with effective disinfectants that can kill any disease-causing bacteria and virus, and ensure that all the areas of your home are thoroughly sanitised.

We target on high-traffic areas and high-touch areas like doorknobs, handles, switchboards, and sanitise them thoroughly to protect your health and safety. These areas get contaminated very easily with contaminants like hair strands, nails, pests, dirt and more can worsen these. By cleaning and disinfecting them, we can help prevent the travel of germs and bacteria and limit infections.

We prevent cross-contamination by keeping our equipment and cleaning accessories clean and sanitised. After every use, we keep our products bagged in a separate box for disinfection.

Equipment such as vacuums, squeegees, scrubbing brushes and other cleaning tools are thoroughly disinfected in between each job.

Also, we would suggest some cleaning and sanitising tips to help you cross this self-quarantine period.
So, if you want to ensure that your house is healthy, book a house cleaning service sunshine coast with us. Having your home professionally cleaned is essential to defend against the spread of the coronavirus, and we will continue to provide the high-level care and support that you expect from us.
For more information, call our house cleaners sunshine coast from Sunshine Eco Cleaning Services on 1300 356 397 today.