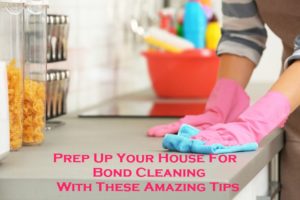 A clean house ensures that you maintain good hygiene. When it comes to bond cleaning, it is essential to keep the house neat and clean. It is expected of you to leave the house in a spotless condition. If you hire a bond cleaning brisbane services, you are sure to fix all things from cleaning the house from top to toe, replacing all the bad plugs, and switches, and make the house look spotless. However, there are certain things that you must do to prepare your house for bond cleaning. Here, in this blog, we help you with three amazing tips.
Eliminate The Unwanted Junks
When it comes to decluttering your space, you will only eliminate old junk files and waste papers. However, it would be wise to get rid of things like your old furniture, rusted vessels, old clothes, newspapers, books, and journals that have occupied your space. So that while you are moving out, you do not have to carry any extra load, it will also make your cleaning easier.
Hire Professional Bond Cleaners
Then, the most important thing is hiring the best bond cleaners sunshine coast, because house owners are picky when it comes to giving back the security. Moreover, when you do not ensure that your house is properly cleaned, you will have a hard time getting your bond back. So, it would be wise to choose the right bond cleaners to ensure the best cleaning for your house. With professional bond cleaning, you can make the house spotless before you leave.
Prepare A Checklist
When you have hired a professional bond cleaning service, it is important to prepare a checklist of places that need attention. A checklist would ensure that all the areas of your house are cleaned properly and appear flawless. This could help you in getting your security bond as soon as possible.
For a professional bond cleaning service, you can trust our bond cleaning sunshine coast at Sunshine Eco Cleaning Services. To schedule an appointment, call 1300 356 397 today.