Renting the property and letting the property on the rental is very stressful both for tenants and landlords. This is why Sunshine Eco Cleaning Services is providing the basic end of tenancy cleaning advice and tips for the well-being of renters over the 12 years in Sunshine Coast, Brisbane, Sydney and Adelaide. If you do not end your tenancy properly, it might result in your security deposit being heavily deducted by your landlords or real estate agencies. The main reason behind the deposit money reduction is the end of tenant cleaning so you should make sure that the property is left in the same condition as it was initially let. You should also ask your landlords or letting agency to make a check-out inventory inspection as part of the tenancy check out procedures. There can be deductions in your security deposit to cover for the expenses of maintenance or cleaning the property if you're ex-housing is not in a condition to meet the standards set in your tenancy agreement.
You should invite your landlord to a visit the property and inspect from 2 to 3 weeks prior to you leaving the property so you can note down any specific recommendations or repair requirements or your landlords and letting agencies. You should cover the following lists:
Are there any damages that were present prior to you moving in?
Will there be maintenance that lay beyond your responsibility as a tenant?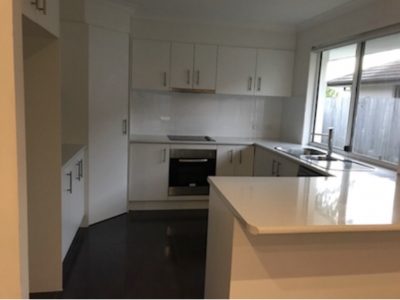 You should take the following final actions to meet the end of the tenancy security deposit back:
You should fix broken or fading light bulbs, power sockets and switches with the professional maintenance person.
You should take care of wall dents via wall putty.
You should make sure all nails and hangers are removed and all holes in the wall are filled.
You should repaint walls if you were previously allowed to redecorate.
You can clean the patios, pathways and driveway.
You have to cut the lawn and dispose of the grass accordingly.
You need to remove any weeds from the garden.
You always dispose of all accumulated rubbish and plant matter such as leaves, twigs, dirt etc from your garden.