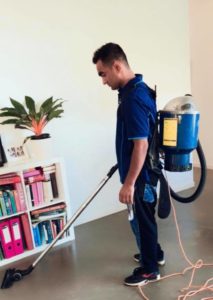 Moving to a new place is exciting. But unfortunately, your former landlord won't give you a penny from your bond money unless the house is clean and damage-free. That said, this kind of cleaning is time-consuming, and often, it can be a daunting task. That's why you will need to hire professional bond cleaners to do the job for you. Besides, there are numerous advantages as to why you should opt for their services especially in Sunshine  Coast. Well, here are the reasons.
You Want To Get 100% of Your Bond Money
In case the house cleaning is not done properly, the landlord can claim some of your bond money. Therefore, it is advisable that tenants in the southern coast hire bond cleaners before leaving their former premises. For with their experience, they will leave the vacated house sparkling clean.
Bond Cleaning is a Challenge
There is a huge difference between cleaning your house by yourself and hiring professional cleaners. But if you want satisfactory results, then you need to call in bond cleaners to help you out.
You Need To Move Quickly
Domestic cleaning takes time and requires you to concentrate on all areas. But if you are in a hurry to move, you probably do not have time to ensure that it is adequately cleaned. As such, bond cleaners will help you out so you can concentrate on moving.
You Lack the Necessary Equipment
Even with experience, you can't do quite a commendable job as with the required equipment. And instead of having to purchase the machines, you can hire cleaning companies in southern cost to help you out.
You Have Stubborn Stains
Bond cleaners are experienced with removing all types of stains. But with them, you won't have to stress yourself with getting rid of these stains.
Quality Cleaning
Most reputable bond cleaners offer high- quality cleaning services. Therefore, they will help you leave the house spotlessly clean so you can get your bond money back.
Good Reputation
If you leave the rental unclean, you might ruin the relationship you had with your landlord. And in cases where referrals are required, you may not have a positive one from them. With these cleaners however you will be assured of leaving the house in its best state.
Thinking of moving out in Noosa, Nambour, Caloundra, Maroochydore or across Sunshine Coat? Save yourself the bond cleaning hassle and let the professionals at Sunshine Eco Cleaning Services do the work for you. And I can guarantee, you will have excellent results.