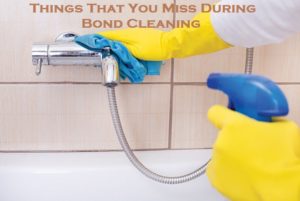 Moving out can be stressful. If you have decided to end your lease, the first thing that comes to your mind is the final cleaning. You need to leave the house flawless and spotless before you hand the keys to the landlord. This is where you must get the help of the bond cleaners. They know what it takes to achieve a spotlessly clean and make your moving out easy. However, when you hire a bond cleaning sunshine coast services, it is natural that you forget to mention some places in the cleaning checklist; we have rounded up some of the places that go unnoticed during the bond cleaning. Find Here!
Ceiling Corners
This is where the cobwebs hide and make the ceiling corners clumsy. You can use a ladder or chair to reach the corner and dust the cobwebs regularly. This makes it easier at the end of the lease cleaning. Also, include this area in your cleaning checklist to be cleaned.
Baseboards
This area often gets overlooked and looks untidy just like your floors. They need to be cleaned as well. You must ensure to clean them as it makes the entire look new.
Switchboards and Door Knobs
These areas are touched by a lot of hands regularly and can look dull and unappealing. Ensure to include them while cleaning as clean switchboards and doorknobs can enhance the look even more.
Behind the Washroom
Like how you treat the toilets, the area behind your toilets needs some cleaning too. Ensure to clean them thoroughly and concentrate on the walls and floor tiles.
Additional Extras
Sometimes you may forget to clean the additional extras like oven, refrigerators, and carpets, deep clean all of them and make sure you do not leave anything uncleaned.
When it comes to the end of the lease cleaning, leaving everything speckles is your responsibility. If you do take the cleaning seriously, you'll get your security deposit at the earliest.
If you are looking for a bond cleaners Sunshine Coast professionals, call our bond cleaners from Sunshine Eco Cleaning Services @1300 356 397 today.