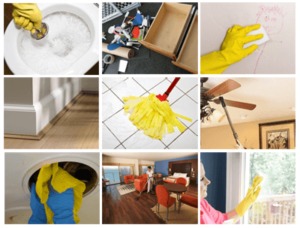 If you are renting in someone's place, it is essential to leave the place clean and tidy as per the rental agreement. If you fail to do so, you may not get your full bond amount. You should make sure that all the damages are fixed before you move out of the place. You can opt for bond cleaning sunshine coast services from our professional bond cleaners. The cleaning service company should provide quality and highly satisfactory cleaning services to our customers.
The Bond cleaning service should include cleaning all the areas in the house. Let's look into the aspects that are covered during the bond cleaning services sunshine coast:
Living Room cleaning service:
Cleaning the living room is the major challenge to the tenants. Living room cleaning involves shelves, table, cupboards, TV stand, carpet, sofa set and so on.
Kitchen cleaning service:
Cleaning of all appliances, utensils in the kitchen to ensure no strains left behind the shelves or cupboards. It is also important to clean all the trays of the refrigerators, oven, dishwasher and other appliance thoroughly without any dirt or grime.
Washroom cleaning service:
It is necessary to check and ensure that all the tapes and drain works well without any leakage before the end of the lease. The necessary fixes should be done and ensure the water drains quickly. The tiles, bathtub, the shower should be cleaned with special sprays to make it look brighter and shinier.
And other areas of cleaning services:
The places like staircases, gardens should also be cleaned and kept tidy as per the bond. The windows should be cleaned both inside and outside and all the furniture should be cleaned and kept tidy. The bond cleaning service needs an experienced and professional cleaner for better cleaning service.
Why choose us?
<p
We, at Sunshine Eco-Cleaning Service, provide quality and affordable bond cleaning services from our professional bond cleaners sunshine coast to the tenants who request an end of lease cleaning. We use the latest stain removal techniques which will help you to leave the place clean and tidy. Call us on 044 966 4277 and discuss your cleaning requirements today.
Follow us on Medium, Behance, WordPress, About Me & Bloglovin