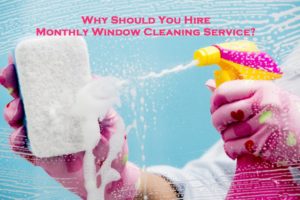 Clean windows add an extra dose of beauty to your home. Right from exhibiting the elegance of your interiors to protecting the harmful rays from entering your home, windows play a major role in enhancing the beauty and health of your home. As keeping the windows has many benefits, professional window cleaners brisbane suggest getting a window cleaning service once a month. Windows also the natural sunlight to enter the home, but at times, if not maintained properly or filled with dust and grime, it may cost you with high utility bills. It is why getting a window cleaning can be helpful to maintain your glass windows.
Clears The Mess
Bird splatter, dust, grime, and debris can make your window appear shabby. Although, you may not have time to look into these, however, you must make an effort to hire a window cleaning services brisbane to clean your window exteriors and interiors. Giving them a deep cleaning not only removes the accumulation of dirt and debris but also gives a sparkling look.
Maintains House's Energy
This is one of the major benefits of cleaning your windows. When you maintain your window's appearance, you will be improving your house's energy efficiency. When it is not clean, the dust and grime present on your windows begin to reflect UV rays and prevent the natural warmth from the sun to enter. So, it is keeping your glass clean will enhance its appearance, and prevent the mould buildup that happens due to damp issues.
Improves The Appearance
When you maintain your windows consistently, it will look attractive, and makes you feel comfortable in your home. Whether it is your own home or a rental property, maintaining your windows will keep them in top condition, and also make people understand how well you have treated your property. When you invest in a monthly window cleaning, you can improve your beautiful windows and save energy bills.
Want to keep your window clean and spotless? Hire our window cleaning brisbane services from Sunshine Eco Cleaning Services. For appointments, Call 1300 356 397 today.