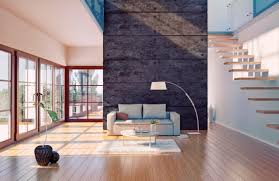 Tenants who are in search of a house always look for a well-maintained home. As a landlord, it is essential to get your house professionally cleaned to attract the tenant's crowd. What makes a house home is, clean, surrounded by greenery and an airy atmosphere. However, there are few checklists that the tenants would expect when they search for a home.
1) A well-Maintained property
Tenants are always in search of a clean and neatly maintained property. They expect at least maximum cleanliness unless they will not turn in. Because the search and surf online for well-maintained properties and begin to visit. So if your property is well-maintained and looks flawless, you will get the right tenant. You can hire a bond cleaning service to renew your property. When you hire a bond cleaning service, the pro bond cleaners will ensure that every inch of your property is cleaned with the best cleaning methods and help you attract more crowds.
2) Less Maintenance
This is the one basic requirement of every tenant. However, this depends on the location and size of your property.
3) Eco-friendly 
Tenants will search for a property that has low-utility costs. If your property has double glazing, loft, and insulated walls, room thermostats help you to use the energy with the right consumption. If your property is adorned with a green lawn, it is more likely to attract tenants who look for green space. Having a paved lawn is the best option for both you and your tenants.
4) Less Repair Work
You must check your house's electrical system. Any repair work or maintenance work should be rectified before your tenant walks in. If you have any burnt plugs or switchboard, repair anything that is of no use and replace it with a new one. If you hire a bond cleaning Brisbane or a deep cleaning service, it will help you sort all the repairs and ensure it is maintained to high standards.
If you are a landlord or a tenant who is moving out, consider the advantage of hiring a bond cleaning Sunshine Coast from Sunshine Eco Cleaning service. For details, call 1300 356 397.