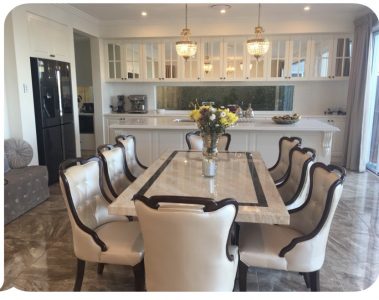 Sunshine Eco Cleaning Services highly recommends to the house owners to follow the following cleaning guidelines to keep the house clean and tidy.
Placing the door mats on the door
You need to place a door mat on the door so it will reduce the dirt. These door mats helps to reduce the filth carried into the property.
Keep cleaning every decor of your property
You must need to arrange of all belongings in the house. You should ensure the house is always neat and clean.
Cleaning the hard and carpeted floors
It is highly recommended that you eliminate dirt by using a vacuum cleaner on the carpeted and hard floors. Then, you need to do a mop of the hard floors. While mopping the floor, you should make sure that the water is changed when it gets filthy. Too much filthy water could make the floor silky and dull rather than clean.
Cleaning the toilet and bathroom using lemon oil
You can use lemon oil touch on the bathroom tiles and toilet so it makes them shine and prevents mildew and moulds from growing and making the surface look unattended or filthy.
Keeping the cleaning supplies properly
You should keep your cleaning solutions in convenient locations.
Cleaning the fridge and storage
Cleaning the fridge is a different way of making the house look great and smell wonderful. A filthy fridge gives the house a bad odour once it is opened. You need to use water and baking soda to clean the fridge as it helps to prevent bad smelling. You should keep your storage neat and tidy.
Follow these tips or you can use Sunshine Eco Cleaning Service's Cleaning Crews in Sunshine Coast, Brisbane, Sydney and Adelaide. To make sure your property is perfectly cleaned, do contact us at 1300 356 397.