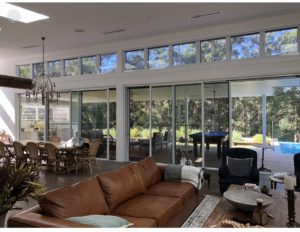 It takes forever to clean your entire house. For this reason, should you call a professional cleaning company to do the work on your behalf. A house cleaning services brisbane company is ideal when you are short on time and have some extra money to spare.
Below are some of the secret cleaning tips:
1. Eliminate soap scum with ease
Instead of scrubbing off the soap scum with a sponge, use a knife. It will take lesser time. To avoid any soap scum from bar soaps in the future, switch to liquid soaps and shower gels while house cleaning.
2. Dust the house quickly
Use a feather duster in this case as it saves time. As much as cloths remove dust, they take up too much of your cleaning time. Feather dusters are most suitable for cleaning wall hangings and blinds. However, if there is too much dust in the room, consider using a vacuum or a cloth.
3. Purchase stainless steel objects for your kitchen
Stainless steel has remained timeless and still looks beautiful. It is staining resistant and does not show fingerprints or spots. It is also easy to clean as you simply need to wipe it with a cloth that has a few drops of mineral oil. Sinks and countertops are the best places to cover up with stainless steel.
4. Eliminate foul smells in the kitchen
Simply put orange peels or lemon in the drain. Turn on the disposal for a few seconds and drop ice cubes. Flush out a good amount of water from your sinks and your home will be smelling fresh.
5. Dry your windows using newspaper
This will help to avoid streaks on the glass. A squeegee will help to dry out the large windows effectively and reach all the edges.
6. Vacuum
Use the central outlet in your home when vacuuming the carpeted areas. It will cut down on time spent re-plugging your vacuum cleaner while domestic cleaning.
7. Use magic erasers
This can be used in cleaning floors, ceilings, and any other surface. They get rid of all stains and stubborn marks. They will help save half the time you spend on cleaning.
Call Sunshine Eco Cleaning Services on 1300 356 397 for professional house cleaning services.